After this past weekend, here's a few things I know:
Baby giraffes are extremely tall
Elephant poop is really stinky
and The Bowmanville Zoo is a very special place
My family has visited many zoos, aquariums, and attractions over the last couple of years.
All of them were shiny and new, but none of them had that comfortable 'homey' feeling you'll find at the Bowmanville Zoo.
For movie buffs, this feeling can be best described as if you had walked onto the real life setting of "We Bought a Zoo", you can just tell that the zoo is a labour of love.
The Bowmanville Zoo is a place where the staff always great you with a smile, where the curator of the zoo can be found walking among the Saturday afternoon visitors and where elephants always have the right of way.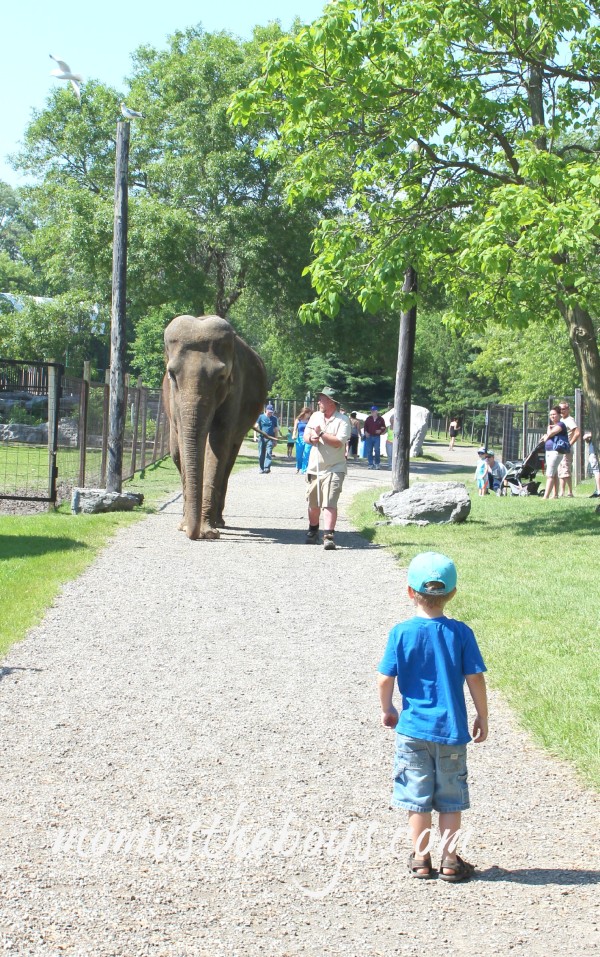 MEETING LIMBA
In fact, Limba the Elephant was exactly the animal we were there to meet – the star of the Bowmanville Zoo!
Limba is a 50 year old, female Asian elephant and a sweet gentle old girl, she is!
With Kelly busy back in London, my family had the distinct pleasure of visiting the zoo on her behalf and meeting Limba for little playdate at her favourite watering hole.
It's not every day you get to hand feed an elephant and watch her splash in the river, this was a special day indeed.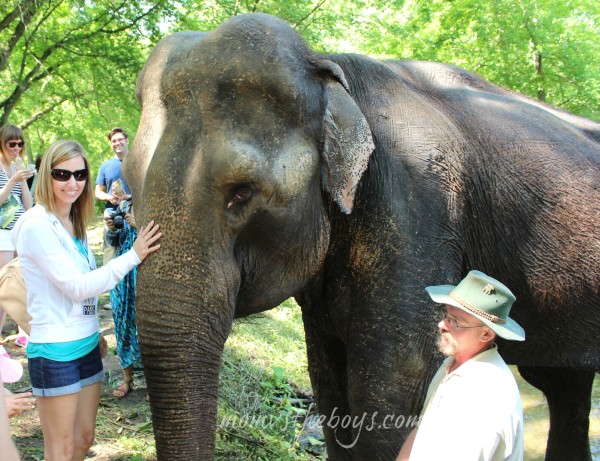 Now that we were properly acquainted, we followed Limba over to the ANIMATHEATRE, where the show was about to start. Limba was the star of the show! She worked her magic, charming the audience with her artistic talents of dancing and even painting!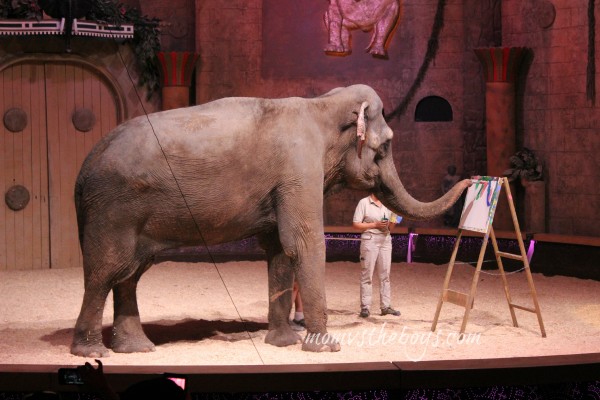 Our day with Limba did not stop there. Next, Limba treated the guests to rides on her back, a truly amazing experience and so fun to share with the boys!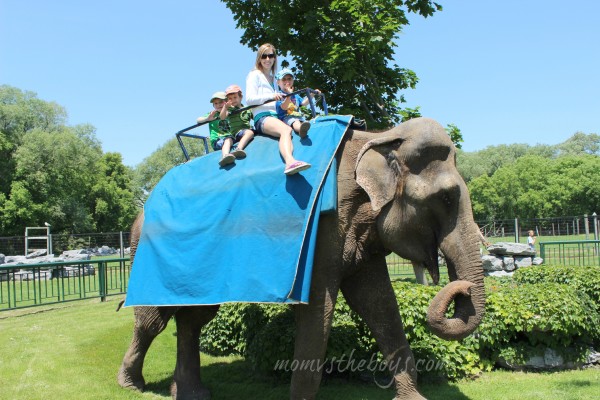 After a delicious lunch at the Zoo Cafe (yes really! I recommend the chicken wrap!) we had the exciting opportunity to be the first to take a peek at the brand new additions to the Bowmanville Zoo. Just that week, two baby giraffe arrived to their new home and were taking some time to get used to their new surroundings. They were quite shy, but would come to peek out at us from time to time.
NAME THE BABY GIRAFFES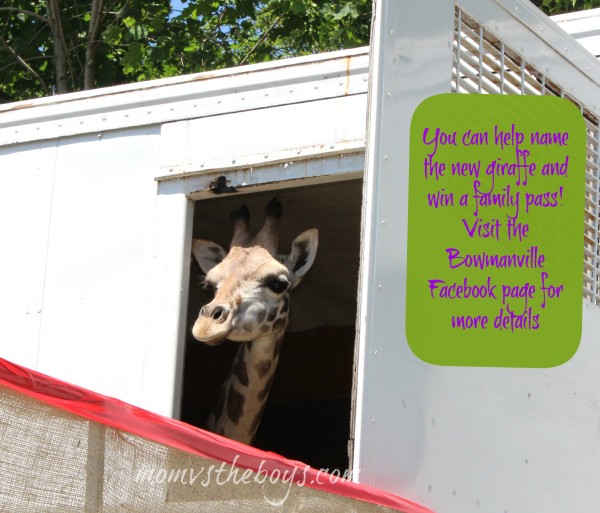 The baby boys don't yet have a name, but you can help! Visit the Bowmanville Zoo Facebook Page and suggest a name for the new giraffes! Your family could win a pass to the zoo and the honour of naming a little…um…big baby, if you win!! Not yet a year old and they are already over 7 feet tall!
Thanks to Kelly for the chance to experience the wonders of the Bowmanville Zoo!
———————————————————————————–
Thank you Jennifer for sharing your wonderful experience with us at City Mom!